OUR PLEDGE
direct & personal relationships
At the heart of everything we do as importers is our personal relationships with coffee producers. Many of our relationships are more than a decade old, and we are proud to say that harvest after harvest coffee quality improves along with conditions in the farming community.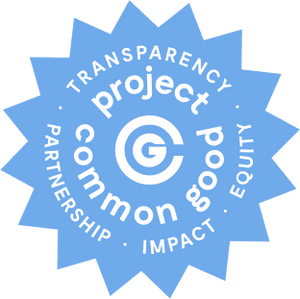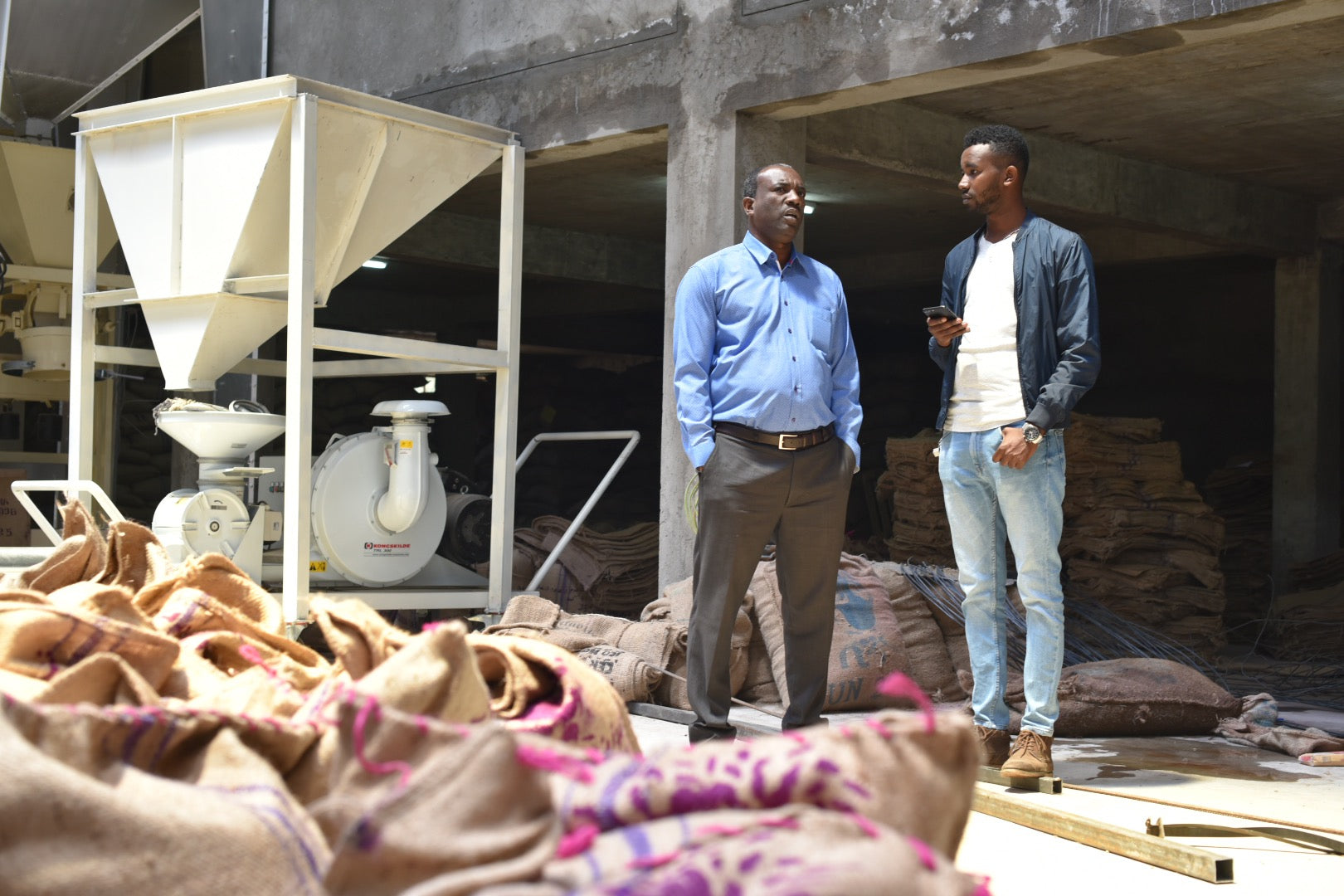 KELLENSOO, ETHIOPIA.
Our relationship began with coffee exporter Aklilu in 2013. He was born and raised in the same community where our coffee comes from, so finding ways to uplift the community has always been his top priority. In 2015, his son Biniyam joined Nardos exports and began expanding their business to clients around the world. Both Aklilu and Biniyam share a passion for maintaining the strong reputation of Ethiopian coffees and work hard to deliver amazing coffees to all of their clients.

There are more than 3,000 coffee farmers in the community of Kellensoo.

Each of these farmers works their own land and sells coffee cherries to a number of exporters, the most prominent of which are Nardos Coffee Exports and Gujoo Trading. Nardos and Gujoo then clean, dry, and process the coffee for export.

Think Coffee buys from either Nardos or Gujoo and ensures that each farmer receives a fair price for their coffee. It's the most direct way of purchasing in the area.

PARTNER

Aklilu Kassa Chirissa
& Biniyam Aklilu

EXPORTER

Nardos Exports
& West Gujoo PLC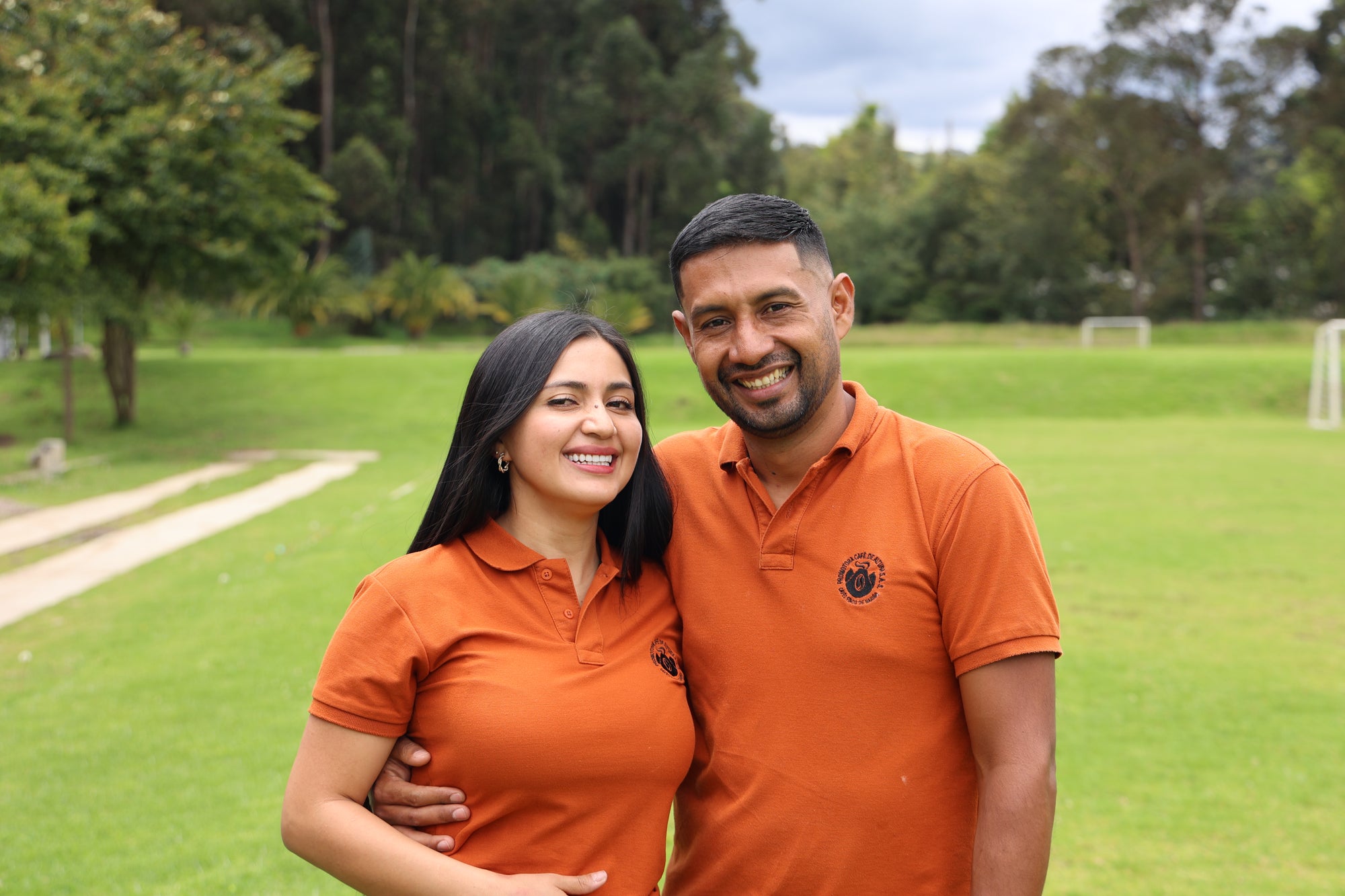 APONTE, COLOMBIA
We began our relationship in 2016 with coffee farmer and exporter Jose
Gomez. At that time, exporting was relatively new for him, and Think Coffee was his first export to the United States. Since then we have formed a deep bond and passion for the coffee and the people of Aponte who make it all happen. His wife, Karen Mora joined Jose in 2018 and has since become our point person for our housing reconstruction project. She has dedicated herself to helping others and finding ways to give back. Karen and Jose are the perfect duo for Think Coffee's sourcing model.

There are more than 200 coffee farmers in the native reservation of Aponte, Colombia. Each is a small coffee producer who harvests and dries their own coffee. They then sell the dry coffee in parchment (pergamino) to Jose and Karen, who processes the coffee and exports directly to Think Coffee.

Think Coffee has direct relationships not only with Karen and Jose but with the farmers who grow and harvest the coffee.
PARTNER

Jose Gomez
& Karen Mora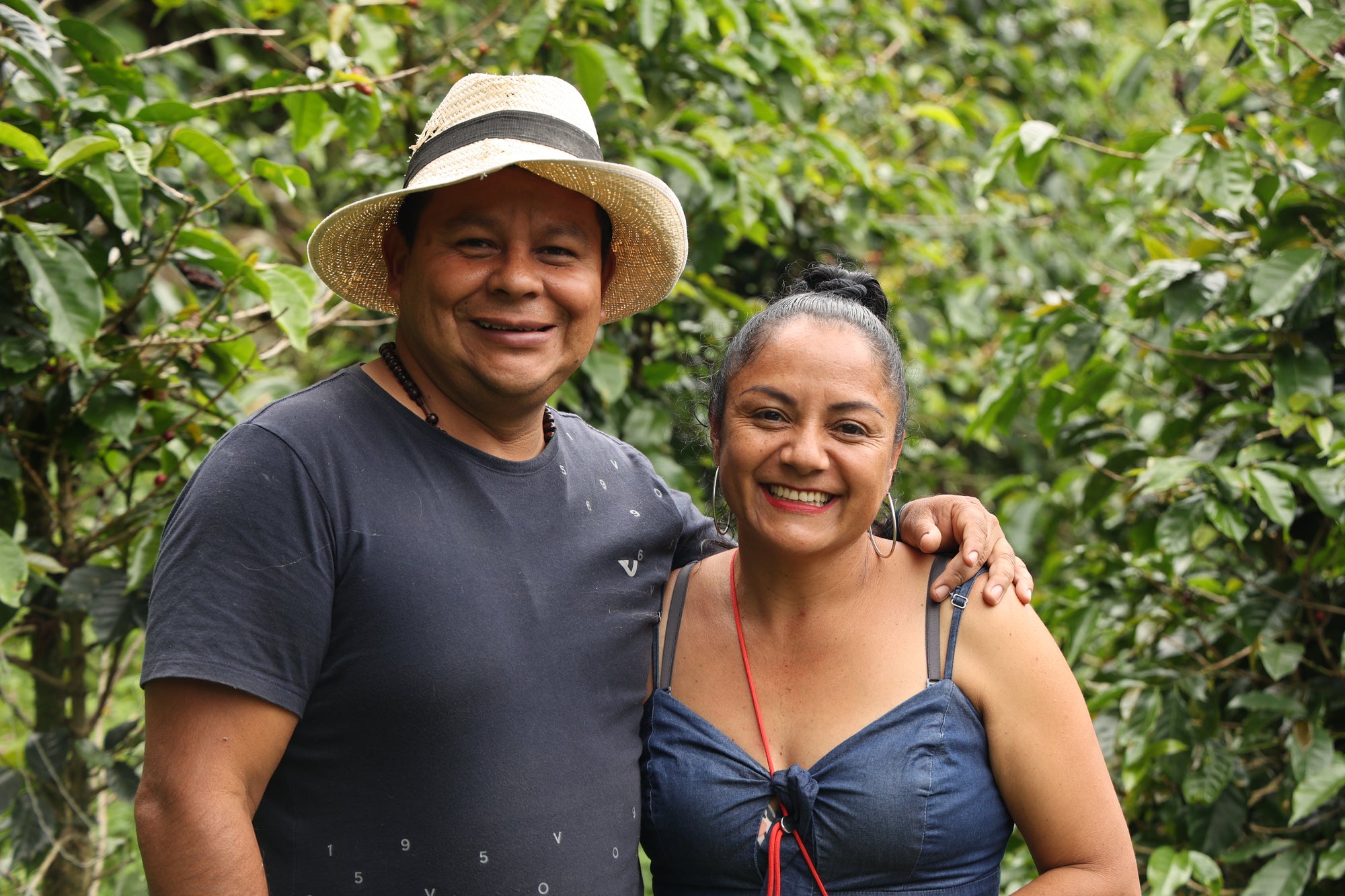 FINCA LA MARIA, COLOMBIA
Weykman Jojoa is the farmer and land owner of Finca La Maria. Relatively new to the coffee industry as a coffee farmer, he is set on making big changes to the farm he purchased with his family 7 years ago and leaving an even bigger positive impact on his community. Before purchasing his own farm, he worked for many years as a coffee buyer in the region of Narino, working directly with farmers and learning everything there is to know about the industry.

Each harvest Weykman employs 30 farm laborers who pick and dry his coffee. He oversees all production and sells to the exporter, who then processes the coffee and exports to Think Coffee.

Think Coffee has a direct relationship with Weykman, his exporter and some of his farm workers.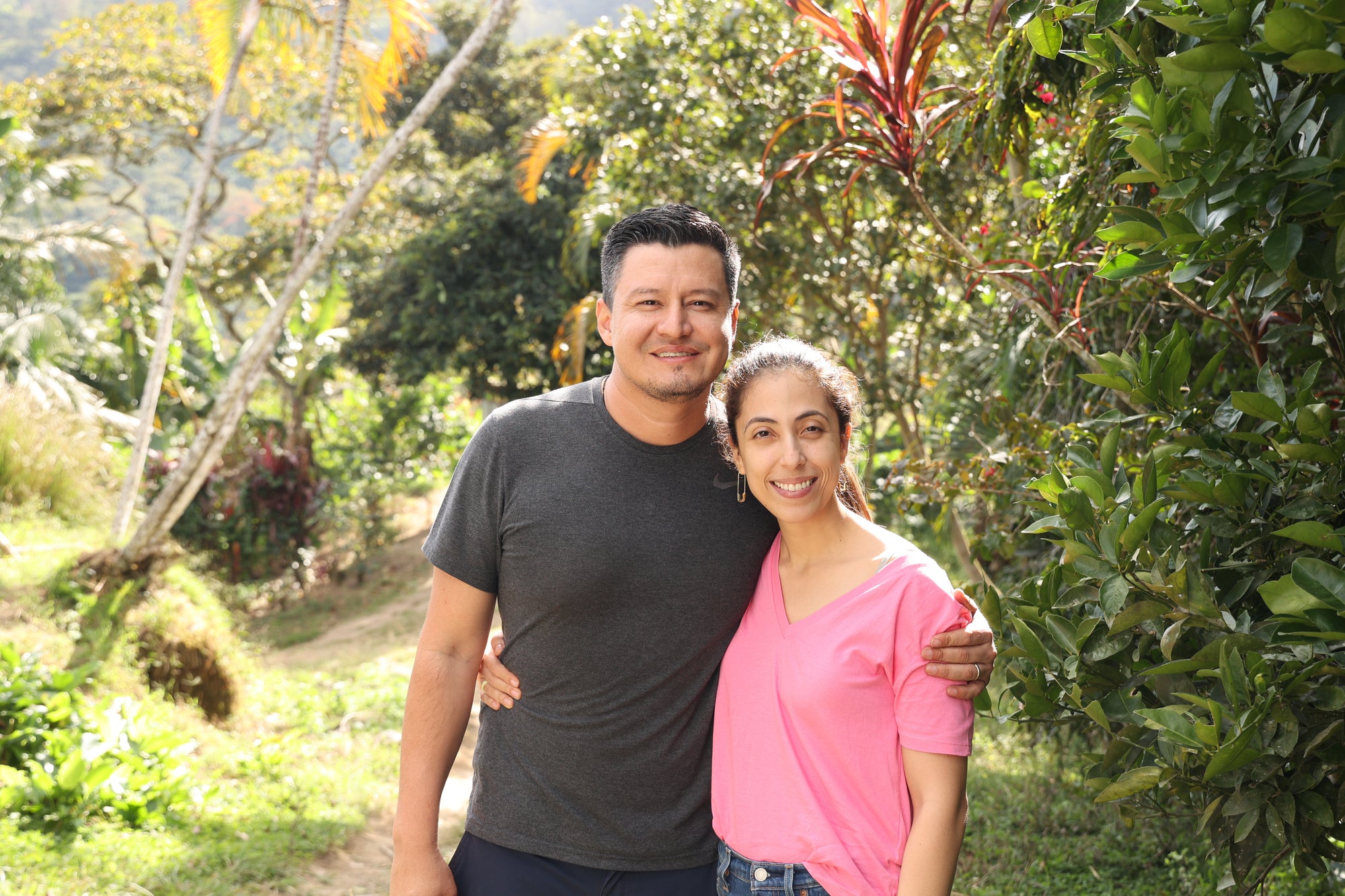 FINCA SANTA TERESA, NICARAGUA
Jorge Lagos is one of the most passionate farmers we have had the pleasure of working with. His knowledge of coffee truly sets him apart. After studying at one of the most prestigious agricultural universities, he took his knowledge and skills straight to the farm, applying new methods and techniques to deliver superior coffee. 
Jorge employs over 60 laborers during harvest who pick and dry his coffee. The coffee is then sent to a dry mill where it is processed and then Jorge and Entizar, his wife and business partner, export directly to Think Coffee.
Think Coffee has a direct relationship with Jorge, Entizar, and a number of their farm workers.

PARTNER

Jorge Lagos & Entizar Zalan

EXPORTER

ARABIGOS FINOS DE NICARAGUA S.A.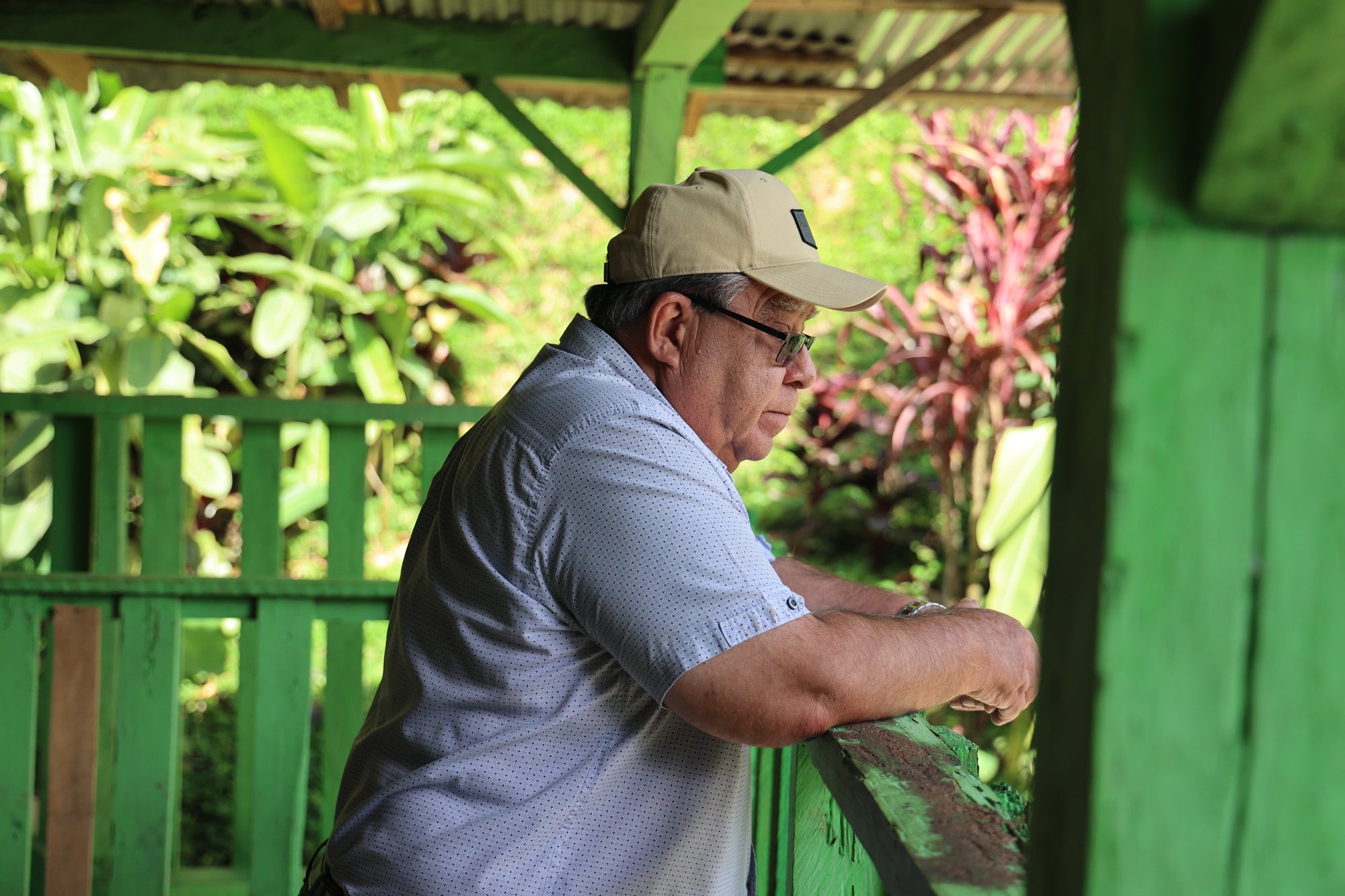 FINCA SANTA ISABEL, NICARAGUA
Jaime Lovo is a well-known traditional coffee farmer with over 30 years of experience. He is a natural leader and a pillar of his community. He works tirelessly to maintain the legacy of his father, who was the first to produce coffee in the region of Dipilto, Nicaragua in the 1940's.  
Jaime employs more than 50 laborers during harvest who pick and dry his coffee. He then sends his coffee to be processed at the dry mill, which exports to Think Coffee. We visit the dry mill often for quality assurance.
Think Coffee has a direct relationship with Jaime and a number of his farm workers. 

EXPORTER

CAFETOS DE SEGOVIA S.A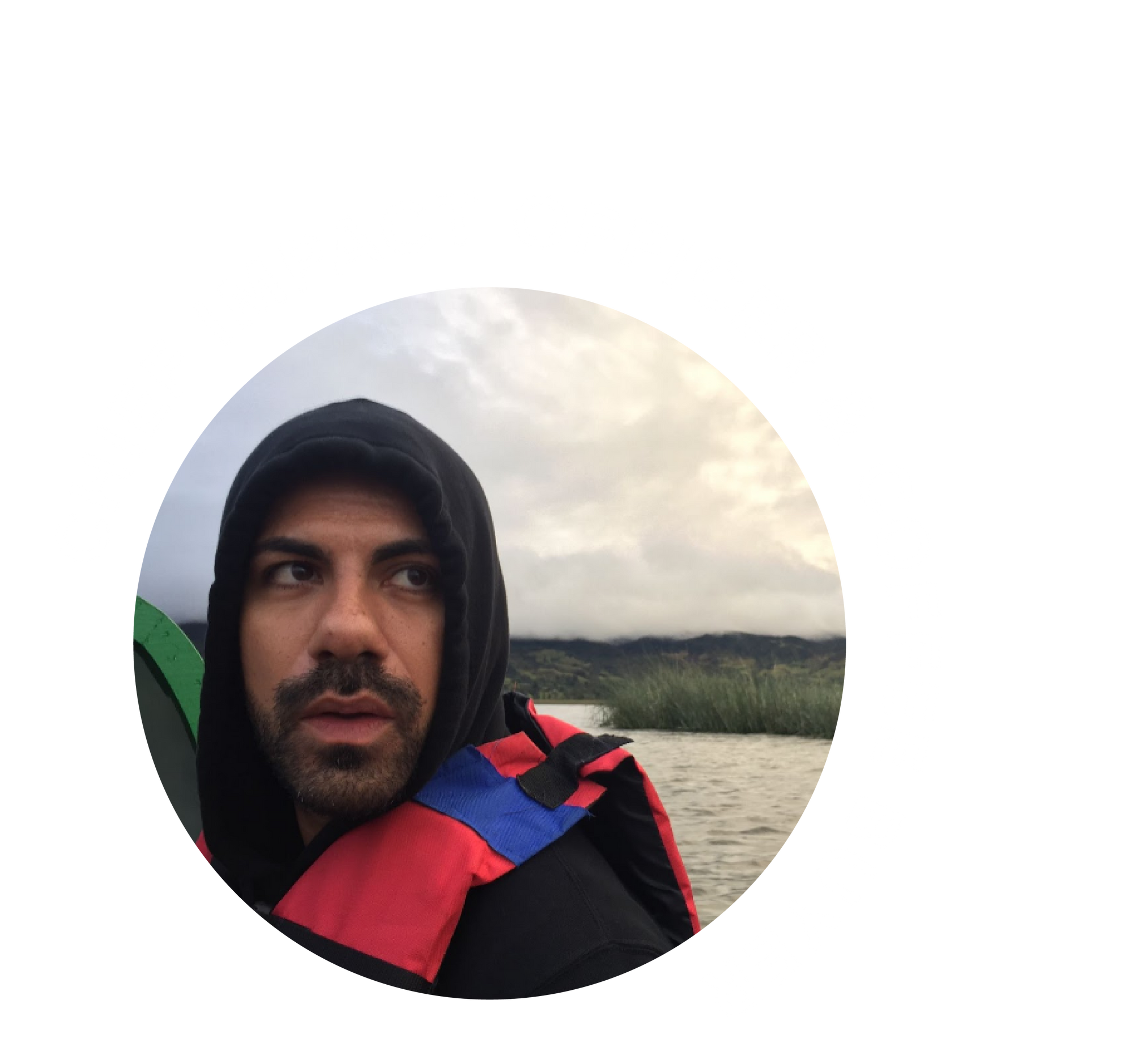 MEET ENRIQUE
OUR COFFEE BUYER AND CHIEF IMPACT OFFICER, ENRIQUE HERNANDEZ, IS FIRST AND FOREMOST AN ACTIVIST FOR FARMERS, FARMWORKERS, AND THEIR COMMUNITIES. ENRIQUE IS STUBBORN, SINGLE-MINDED AND DEAD SET ON MAKING AN IMPACT NO MATTER HOW TOUGH THE BATTLE. WITH HIM, THINK COFFEE HAS A STRONG FIGHTER FOR EQUITY IN ITS CORNER. ENRIQUE'S GOAL IN LIFE IS TO GIVE VOICE TO THE FARMING COMMUNITIES THAT ARE SO OFTEN OVERLOOKED.

WITH OVER 15 YEARS OF EXPERIENCE IN THE COFFEE INDUSTRY AND 7 YEARS AS A COFFEE BUYER, ENRIQUE HAS IMPLEMENTED MEANINGFUL SOCIAL PROJECTS ALONGSIDE OUR FARMING PARTNERS, AND HE'S HELPED CREATE A NEW SOURCING MODEL FOCUSED ON ENSURING FAIR WAGES FOR EVERYONE WHO WORKS HARD TO GROW AND HARVEST YOUR COFFEE.